This is life-changing tiramisu with a heart-warming story behind it. Made from a treasured family recipe with the best of ingredients from Italy and Cornwall, our team could not get enough when we first tasted it. We sat down with founder Ugo for a chat.
What makes the perfect Tiramisu?
Balance and simplicity. Tiramisu is a magical dessert. It seems too easy to make to then become the most famous Italian dessert in the world. However few people know that the authentic tiramisu is made of only 6 ingredients: mascarpone, eggs, coffee, ladyfingers, cocoa powder, sugar. Perfection is achieved not only by balancing the coffee with the Savoiardi but through a perfect viscosity of mascarpone cream – genuine, fresh free-range eggs help.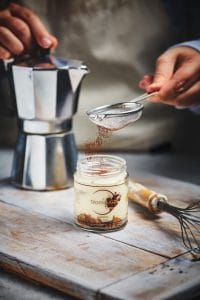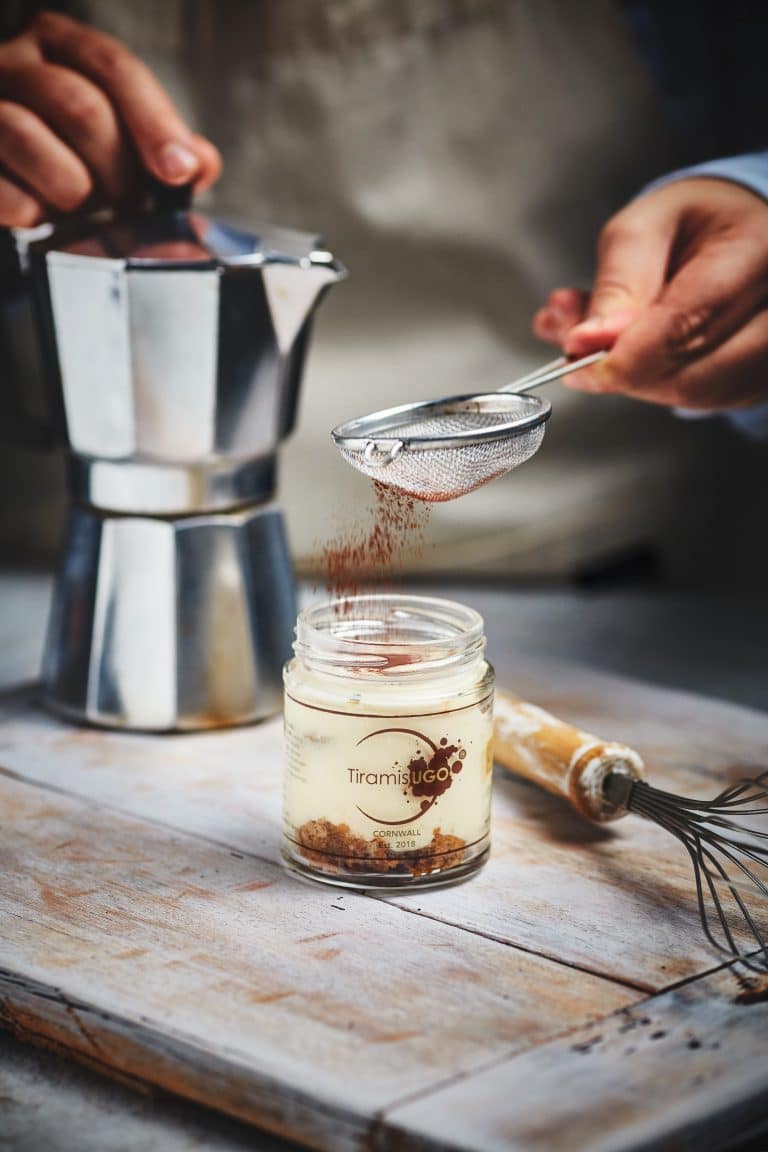 Life-changing foodie moment? 
My life is full of foodie moments – but if I had to choose one, I would say being a Judge at the Tiramisu World Cup in Treviso in 2019. It was like entering a magical world made of tiramisu and friends.
Where is your favourite place in Cornwall? 
Porthgwarra (to relax) – a real smugglers harbour where time stopped and where you can think with a lighter head. Truro Farmer's Market (for friends) – I love being part of the market family. A place where you can share stories and hard work with like-minded people. A wonderful place to be every Saturday to engage with the local community.
Where is your favourite place in Italy? 
Alpe Motta (Madesimo, Sondrio) – The mountains where I ski with my friends. My passion beyond cooking and the arts.
What's next for you & TiramisUGO?
To make my dad proud and try my best to make this pud the most iconic tiramisu brand in the UK. To forever change how tiramisu is enjoyed in this Country. To launch our ready meals through "The Cornish Italian," created under lockdown. And, as for my life, I shall continue to live in Cornwall with my new wife Laura, enjoying little/big things nature offers.
You'll find TiramisUGO in the dessert fridge close to our cashier's. And a bit more about Ugo's current projects in our Journal on www.panzers.co.uk