Introducing a new crush: Crumpetorium. These are crumpets like you've never seen them before!
We were delighted to discover Katina Ajomale's delicious small batch, artisan flavoured and preservative free treats. We asked her for the story behind her country kitchen in Norfolk: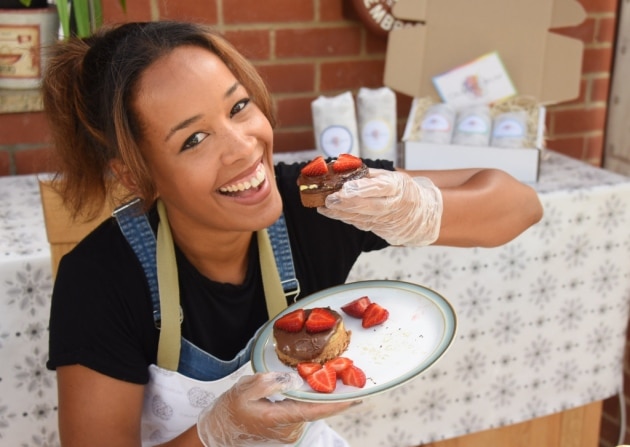 What made you decide to start Crumpetorium? 
I went on a 5 month worldwide trip and craved crumpets, so thought I'd have a go at making them back in the UK, just for fun. Arriving back to the full extent of the Pandemic meant I couldn't get a job, so I started experimenting more with flavours to keep busy. It snowballed quickly and now it's a fully-fledged business!
Biggest "pinch me" moment since launching? 
Being asked to film for ITV's new upcoming Ainsley Harriott TV show! The filming day was so much fun – can't wait to see the results when it's out in Sept/October!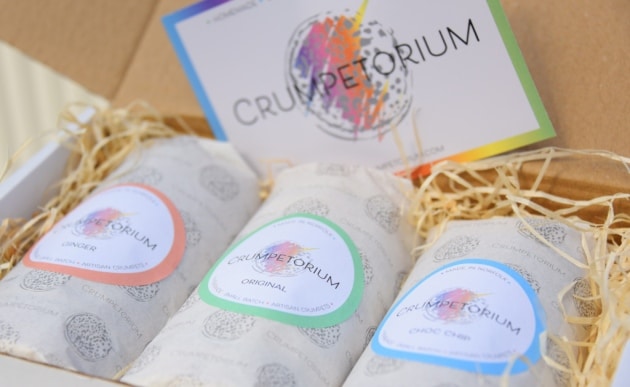 Best way to eat a crumpet most people won't have thought of? 
You can do so much with a crumpet and I love experimenting with them! We had an incredible 'crumpet recipe' day with a local food blogger / chef @love_norwich_food. My favourites were the "Flambé Chocolate Chip crumpets with bananas in toffee vodka" and the "Hor Mok Thai Crumpets", using ginger crumpets steamed with salmon for a delicious Thai curry.
Favourite thing about your home of Norfolk? 
I'm a relative newbie to Norfolk, having moved up from Brighton at the start of the pandemic, but I already love the stunning countryside, the friendliness of the people and the strong sense of community (particularly noticeable during COVID-19). Norwich is such a beautiful city and the food and drink scene is brilliant!
What do you love about Panzer's? 
Panzer's is such a legendary deli! I love the commitment to brilliant quality (in products and service), and the amazing variety of items on offer. Their openness to discover new products and support a tiny business like mine really impressed me. They really go the extra mile for their customers and suppliers, and it makes such a difference.
You'll find Crumpetorium in the freezer closest to our cashiers. And the two recipes mentioned above in our Journal on www.panzers.co.uk